---
Our Mission and Purpose
We aim to be a unique company that provides unique products and services; with a personal touch. We contribute, support and embrace the foundation of community, to share, care, and give, not just take. We understand just about everyone has the need to be thought of, and or to be appreciated in some capacity. We provide unique gifts for most occasions to positively impact the recipient leaving a great and an intended lasting impression.
---
New Addition to our Brand !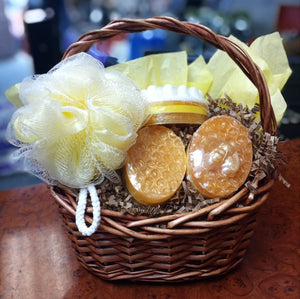 ---
Customers, We Celebrate You!
We added Eucalyptus Shower Steamers to our Shower, Bath and Body Brand.
How important is Self-Care...?
We thought it to be so important we had these Eucalyptus Shower Steamer Bombs custom, hand made and available to you, our valued customers.
To all of you who support and celebrate our brand with us, Thank You!
A self-care option is our newest gift to you !
---
Items also sold: At Meijer Rivertown Market / on Walmart & Amazon.com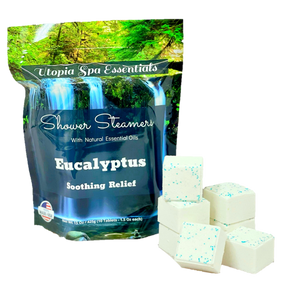 Our UGBA Brand, Utopia Spa Essentials, Eucalyptus Shower Steamer, Bombs.
Transform your shower experience! Add Utopia Spa Essentials Eucalyptus Shower Steamers with infused natural essential oils to your morning routine and get your day started with vibrance.
Shop Eucalyptus Shower Steamer
Eucalyptus 5 Piece Stress Relief, Relaxation and Rejuvenation, Wooden Gift Basket for Men and Women
UGBA's Newest release, The Utopia Spa Essentials Eucalyptus Gift Basket. More to enjoy with our 5 piece shower and bath set.
Eucalyptus 5 Piece Gift Basket